Honoring Earth Honoring Integrity Honoring Makers Honoring Women of the World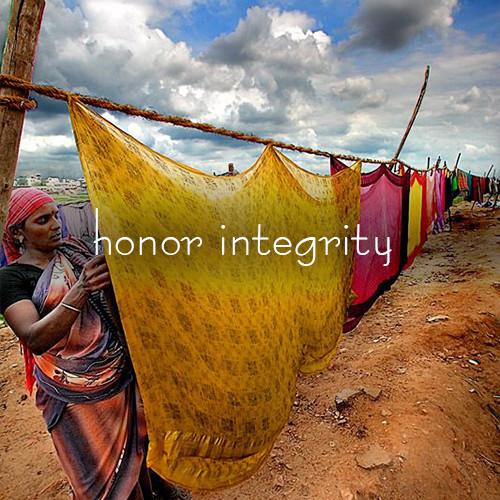 While there is an abundance of Saris in India, only a small percentage of them are still made with real silk. Polyester, cotton, and other forms of saris overrun the market and leave people with subpar fabrics that only see a few wears before falling apart. Tired of seeing wasteful mass production, Jayna realized in 2008 that silk was the rich, natural resource she had been looking for. Not only are these saris made of silk that has been bartered and traded for (a very important portion of their lifecycle to Jayna), but they hold in each of them a unique history that carries through to the wearer.
Fast forward to today, where Jayna still works with Mahendra, the original silk tailor she met 7 years ago in the streets of Pushkar. As a result of their relationship Mahendra has been able to afford a 3 story home for himself, his wife, his 4 children, as well as his sister and her 2 children. When Jayna first met Mahendra, he and his entire family were working and living out of a single room home made of mud. But through Jayna and Mahendra's dedication to integrity and humble work, Indie Ella has grown to now support more than 200 distributors worldwide. That growth has allowed us to give back to the people of India, the makers committed to honest work, and their families.
This is why Indie Ella exists: to honor the life cycle of quality fabrics, to honor the integrity of honest makers, and to honor every person's drive for individuality.